OUTDOOR CAMPS
Nature based Camps
From smaller school groups to sporting team building camps or youth groups the resort is the ideal place with so much space to run your activities.
With the large green oval, golf driving range, pool area, rec room for meal service, adventure playground, fluffy farm animals; along with the kayaking activities we are able to offer and the 20km bike track that runs outside the resort which acts as a gateway to the bike tracks inside the state forest – there are so many options for outdoor activities here at the resort.
The rooms are capable of sleeping 28 in beds + our camp ground where tents can also be pitched. The bedding capacity is increased to 35 if sharing a queen bed is an option.
Give us a call to discuss your school camp, team building camp, or youth camp, we are more than happy to discuss your ideas and help put together a program all participants will love.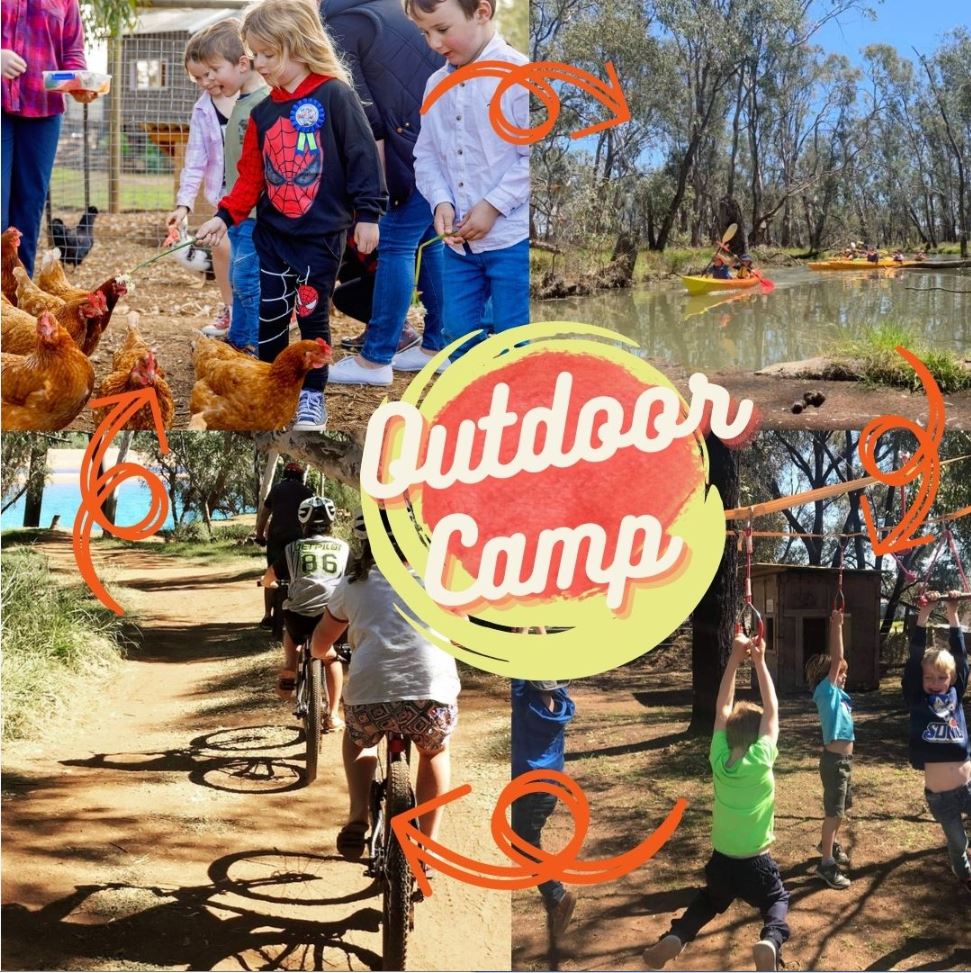 LOCATION
Situated 8km from the township of Yarrawonga