AIRTREE
Available accommodation
Since purchasing the resort Scratcha & Jules have refurbished all of the rooms; some rooms are now being upgraded with new floor coverings; obviously this is a big job and has to be done in between guest stays so some rooms will have the new floor coverings and some wont – all the rooms still offer comfort, cleanliness along with the best showers, comfiest beds and the most amount of space you will ever get in a holiday room!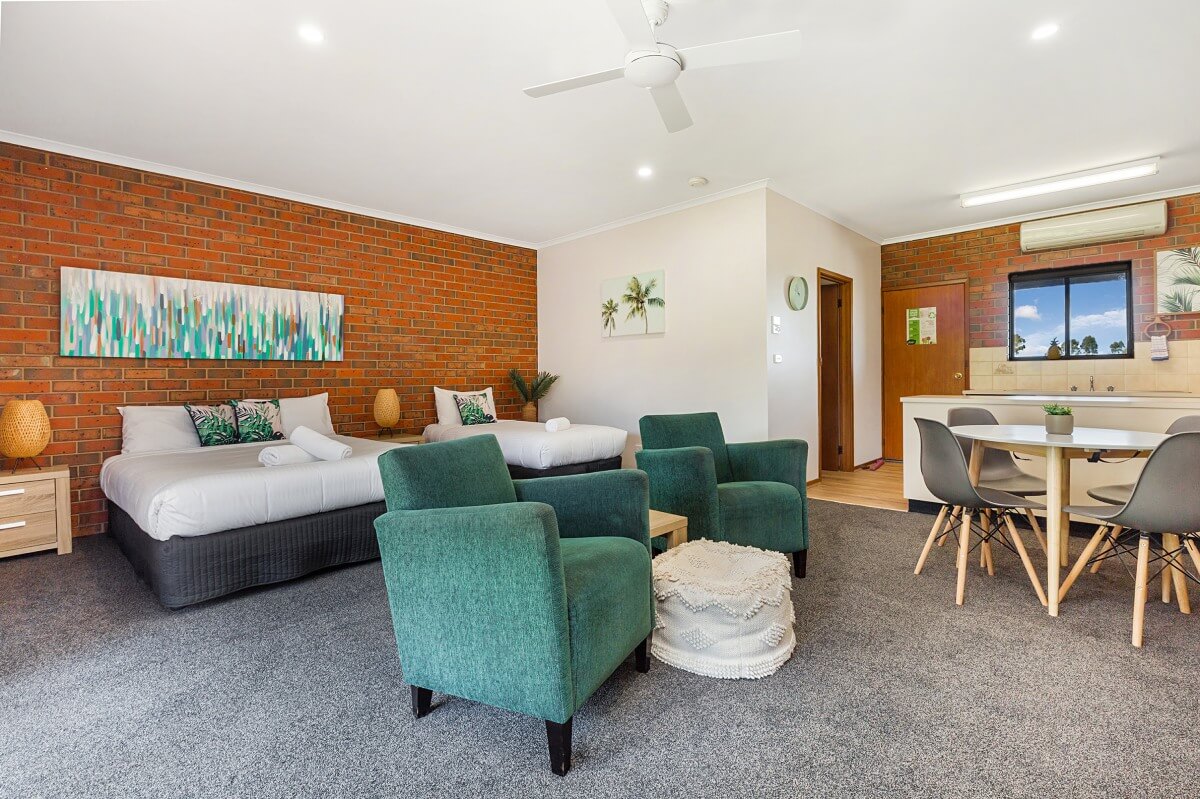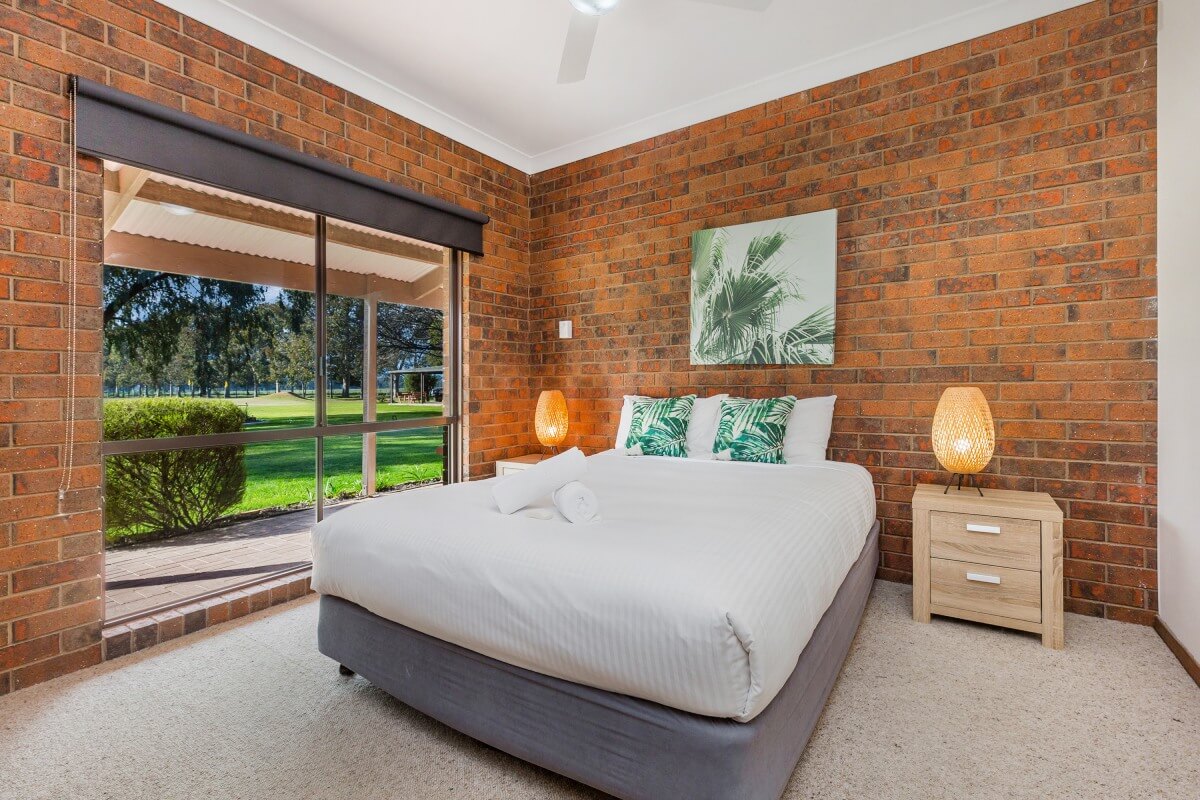 Shayne (AKA Scratcha … only his Mum calls him Shayne) & Julie along with their kids Airlie 14 & Trinny 13 are your hosts at Airtree  purchasing the Golfers Resort from Jan & Glen McCully in May 2019. Big on kids being outdoors and having family fun; the resort was the perfect place to allow other families to enjoy the types of activities kids and families do not often get to participate in.
Shayne is the front man who you will see around the resort, he is full of fun and always up for a chat while Julie will be in the background taking bookings and ensuring the smooth  running of the resort. The kids will be about on weekends and holidays and after school where you will see them around doing what kids do, they might even share some of their fury friends.  We really hope you love this place as much as we do and you love your quality family time here at Airtree.
LOCATION
Situated 8km from the township of Yarrawonga