Our New Playground
The benefits of outdoor play
The conundrum:
As modern parents love it or hate it the internet and all it's devices are here to stay … we find ourselves the first generation of parents that have to navigate the conundrum that the internet throws us and our kids. I know I spent the majority of my time as a kid outside, bike riding, footy in the park and Summers spent in the backyard pool or playing street cricket, & tennis along with hide and seek and chasey with our neighbourhood; I literally hated my parents calling me in for dinner. How times have changed; kids seem to be more inclined to be sitting indoors in heated or air conditioned comfort, they love their i pad more than the outdoors, love Netflix more than nature, and are replacing playtime with more screen time. It's a sad situation and so many parents feel the same way, they are frustrated and concerned that their kids just seem to be spending more and more time inactive and indoors and addicted to tech.
Health concerns:
As parents we really should be concerned; there are numerous studies all pointing to the negative impact this is having on our kids health. The continued time spent inactive and immobile is affecting muscle and cognitive development, causing neck and spine strain, as well as causing eyesight problems, interrupting sleep patterns and prohibiting development in social and life skills.
Good News:
Research has discovered that there are numerous benefits to children playing outdoors: play allows children to use their creativity while developing their imagination, dexterity, and physical, cognitive, and emotional strength. Play is important to healthy brain development. It is through play that children at a very early age learn to engage and interact in the world around and people around them.
Our solution:
We are so excited to be able to offer our all nature adventure playground to capture the kids imaginations and encourage them to be active and outdoors while staying at Airtree. The playground is being built in stages and currently offers the truck cubby house as the main attraction, our giant sand pit, super sized mud kitchen, and fishing boat … along with the succulent garden centre. More attractions and garden space will be built over time as we are still in the infancy stages of building the playground with the aim to be one of the most exciting nature playgrounds going.
THE PLAYGROUND
Taking shape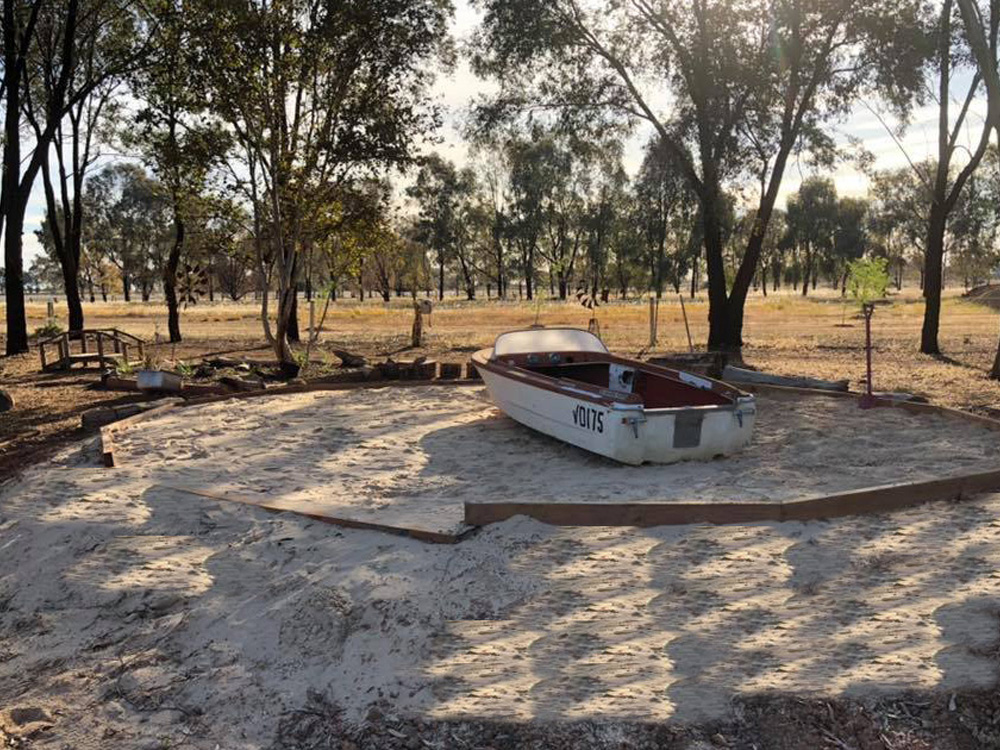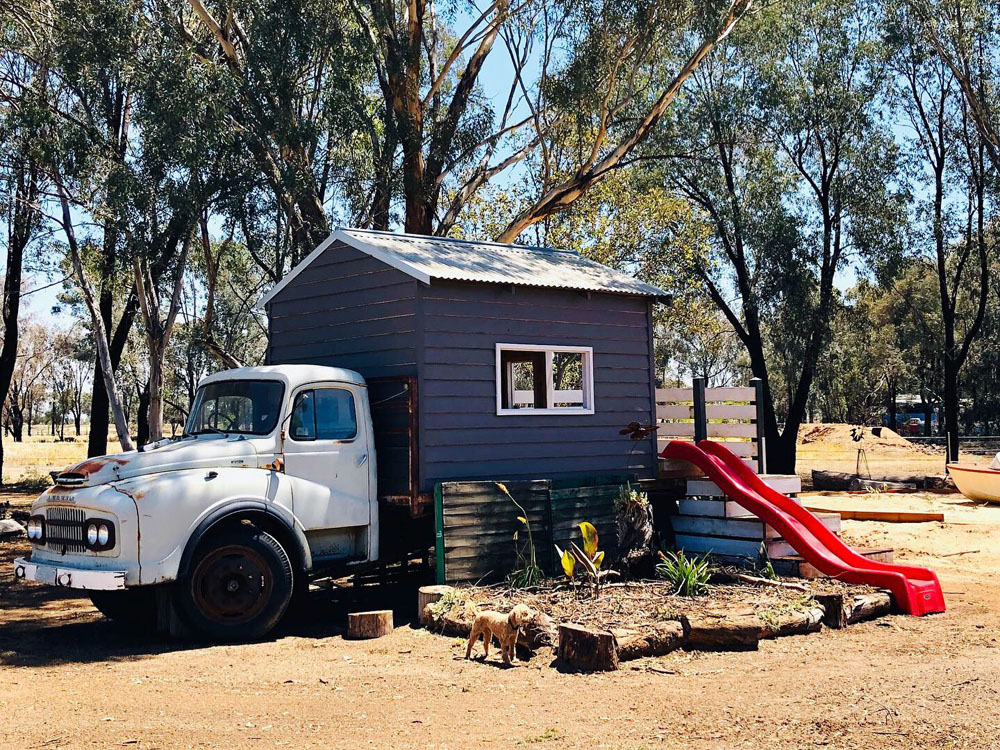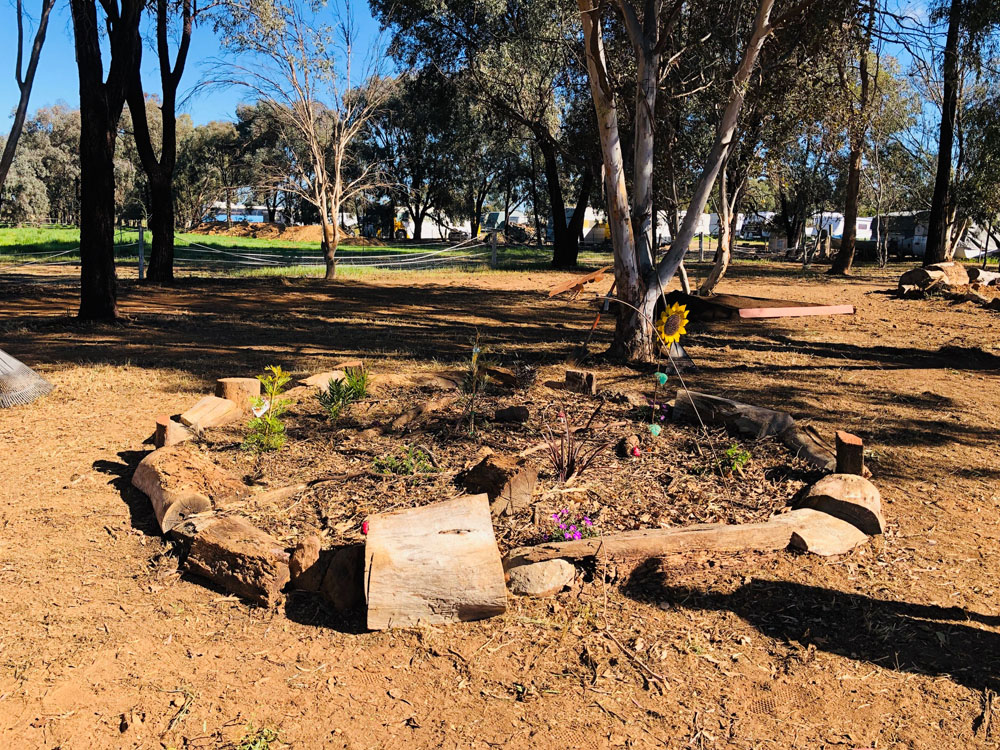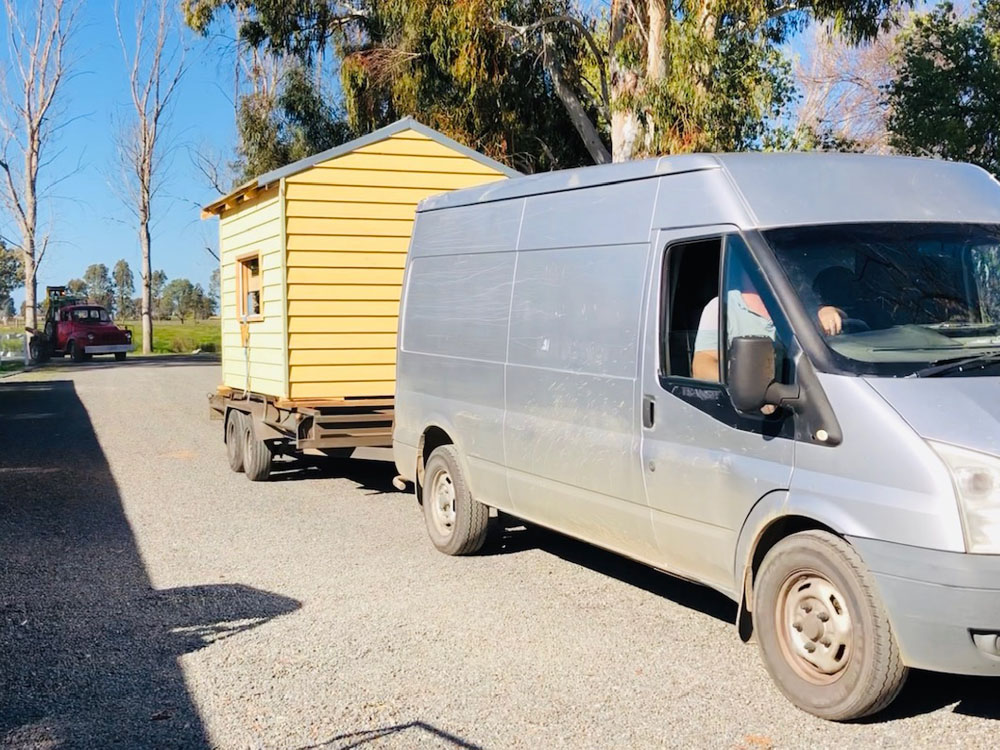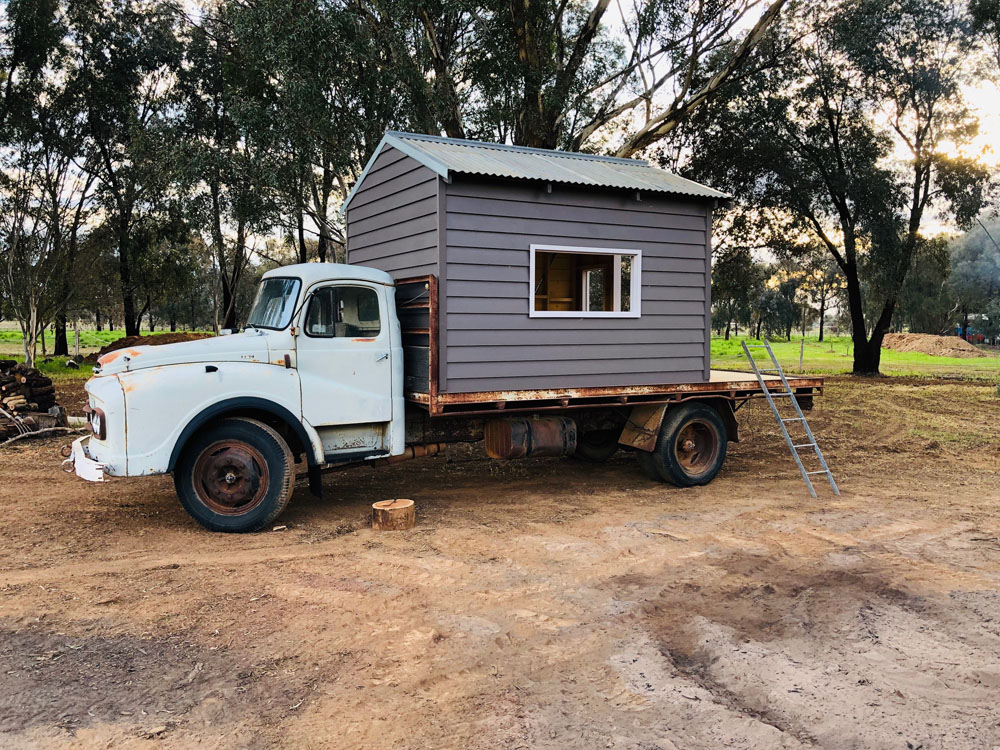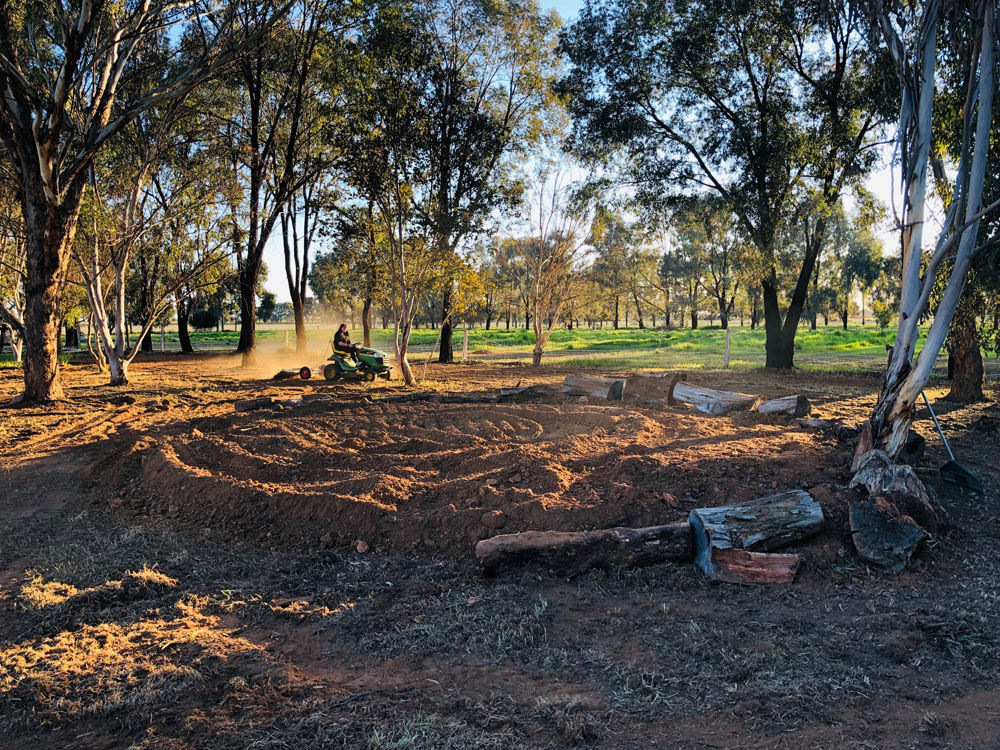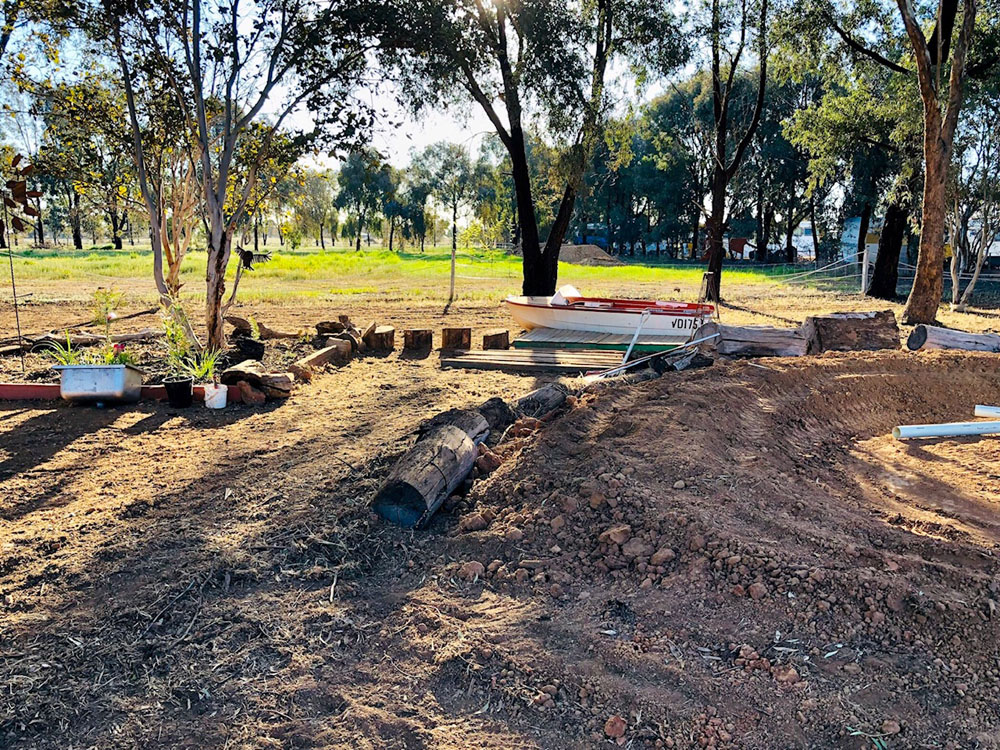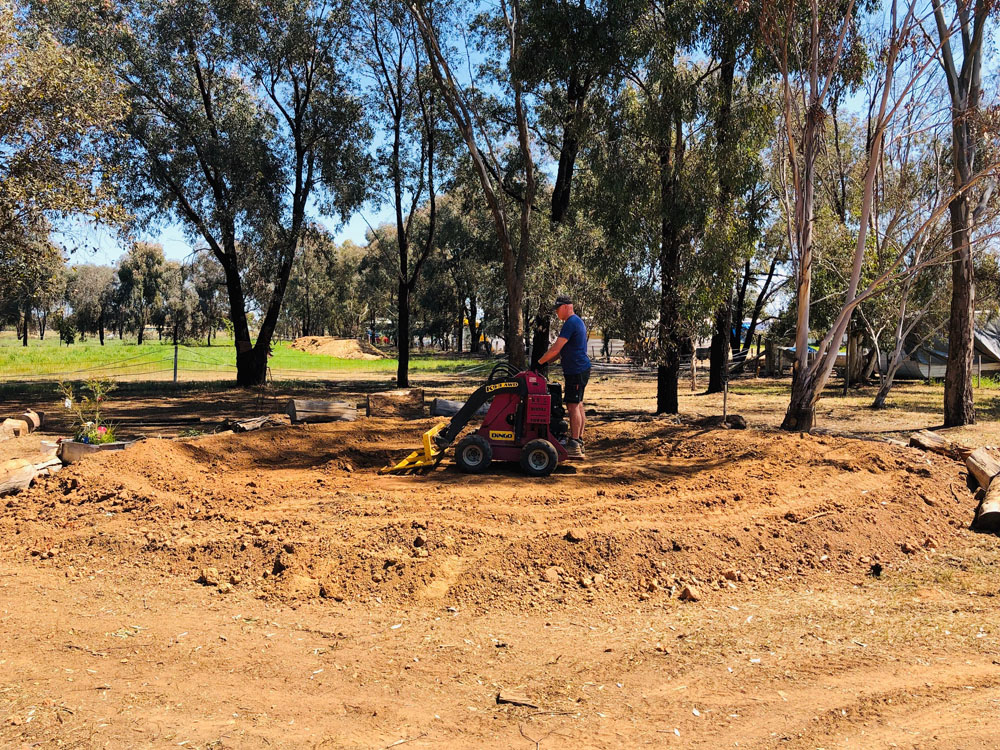 ACTIVITIES
Explore what the resort has to offer
Yarrawonga features 2 main courses Black Bull which is currently ranked within the top 100 courses in Australia along with Yarrawonga & Border with 72 holes to choose from.
Conferences
For small groups up to 30 people our conference room is ideal for intimate groups up to 30 people. The resort room offers a relaxed atmosphere for your meeting or conference.
Pitch a marquee on our amazing lawn, or use our rec room for a smaller wedding; BYO alcohol and caterers and use our gardens for your photos, do your wedding on a budget at Airtree.
School Camps
Our golf camps are famous, we can cater for smaller groups offering a range of activities. 9 shared self contained rooms will sleep up to 25 kids with space for meals and undercover activities.
LOCATION
Situated 8km from the township of Yarrawonga
Contact us
623 Murray Valley Highway
Sign up for our latest offers
Sign-up to receive exclusive offers, news and updates.