COMING EVENTS
Crummy Mummies 2 – LAST CHANCE
2021 Return of the Crummy Mummies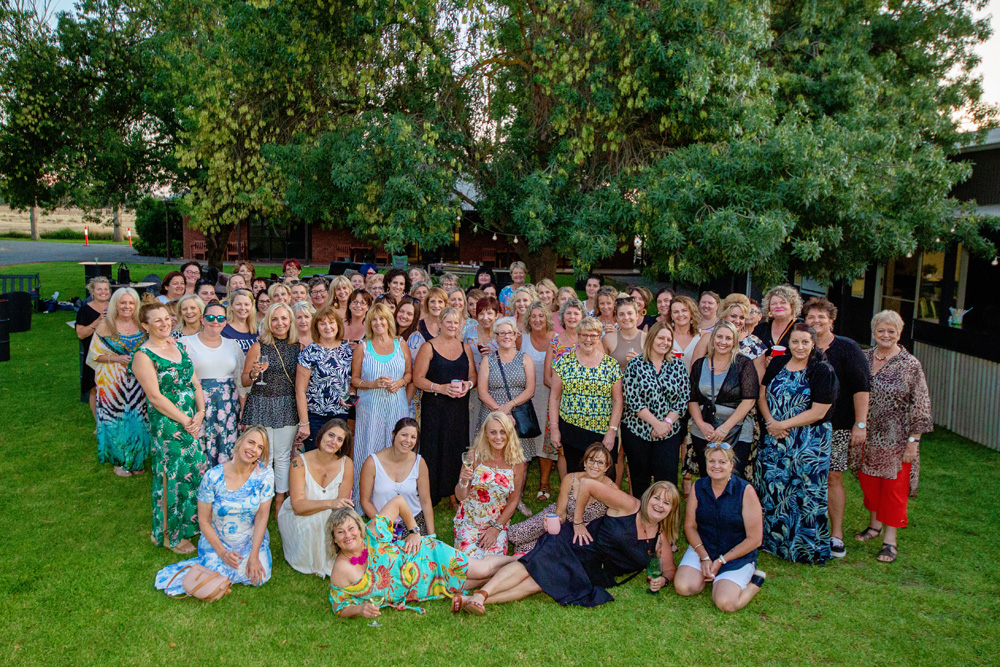 PAST EVENTS
Crummy Mummies 1 … a great night had by all
What do you get when you put 75 women, a renowned Comedian and Airtree Resort together? The funniest night ever and 75 very sore faces and bellies (from laughing so much)!
February 2020 saw us here at Airtree host our first big event for the resort. Bev Killick, a world class comedian, had travelled to our town before for a successful fundraising event 8 years previous, so we reached out and asked if she'd come back. Of course, her answer was "yes"!
Bev performed her Crummy Mummies Show – because, let's face it, many of us are crummy mummies (or at least we think we are!).
75 wonderful ladies travelled, some from nearby towns, some from far away, for the show.
21 ladies enjoyed the FULL Airtree hosting experience and stayed in our newly furbished and fabulous rooms, for the 2 nights over the whole weekend.
For those who came and stayed, they enjoyed a Friday night by the pool with grazing platters and cocktails, a picturesque breakfast on our lush lawns.
Breakfast was so delicious and catered for many taste and dietary requirements – all supplied by Rich Glen Olives (from across the road) accompanied by sourdough from Flourish Sour Dough Bakers.
We love that we can support local businesses every day, and especially when it comes to our events.
Saturday our guests got to do some retail therapy in close by Belmore Street, Yarrawonga and then had the full experience of visiting one the regions premier tourism attractions, Rich Glen Olives (who supplied the breakfast providore!) Rich Glen is only a hop, skip and jump from the resort.
With all guests arriving for an evening "street food" finger food dinner, provided by Tulsi and the team from Riverina Food Truck, many pre-laugh laughs were had among friends and new friends in our grassed courtyard.
Gourmet dessert grazing platters were in abundance inside our newly appointed function room, as guests were seated after dinner for the show.
But the main event was Bev, and she didn't disappoint.
The hilariously funny and super talented Bev Killick had the ladies laughing from the very first minute to the last.
75 ladies literally crying with laughter!
Sometime prior to 2 am the last guests headed to bed, lucky for a late breakfast and a late checkout before heading back to "real life" perhaps with sore faces and sore bellies from laughing so hard!
Our first (of many) major Airtree event got rave reviews from all who came, was a huge tick for us and we cannot wait to offer more boutique events such as this in the not so distant future.
Make sure you are on our email list and follow us on social, so you can keep up to date with events at Airtree.
LOCATION
Situated 8km from the township of Yarrawonga